Nothing quite like a desert sunset! Especially in the minutes right after the sun has disappeared behind the horizon or a mountain silhouette, the colors and gradients of the sky are magnificent.
This Arizona desert sunset, I filmed in the Saguaro National Park just west of Tucson during week 283. During another week, I will share with you a video with more impressions of saguaro cacti and other sights from this desert national park.
As with all my recent and upcoming Arizona videos, a big thank you goes to my friend Jess Grotfeldt, who took me to this and some other of her favorite places and explored and discovered new grounds together with me.
The song in the video is appropriately called "Autumn Sunset" and was written and performed by Jason Shaw of Audionautix. He has made this and many great tunes available via a CC BY 3.0 license. Thank you very much, Jason!
Other videos from this Arizona trip:
Blood Moon (Supermoon Lunar Eclipse) – In Another Minute (Week 283)
Tucson (Arizona) – In Another Minute (Week 284)
Saguaro National Park (Arizona) – In Another Minute (288)
Catalina Highway (Arizona) – In Another Minute (289)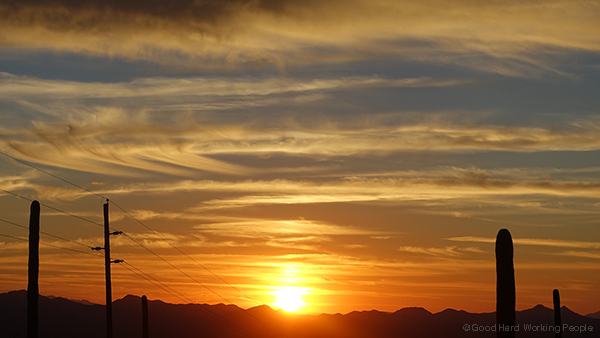 Save
Save