The scenic Catalina Highway in Pima County, Arizona, is known by many names: General Hitchcock Highway, Sky Island Scenic Byway, the Mount Lemmon Highway and Arizona Forest Highway 39. The 27-mile road starts in Tucson and ascends over 6,000 feet by the time it ends in the small mountain town Summerhaven, near the summit of Mount Lemmon in the Santa Catalina Mountains.
It's a dead end road; so what comes up, must come down. And if you time it just right, as my friend Jess Grotfeldt and I did during week 283, your drive back to Tucson rewards you with amazing views of various shades of rock silhouettes against the colorful gradients of the sunset sky.
Along the highway, there are many pull-offs for you to take a break from the serpentine road and enjoy the mountain and valley vistas. I highly recommend this drive not only because of the experience itself but also for the refreshing opportunity to get out of the desert city of Tucson and hike along the many trails on Mount Lemmon. This is exactly what we did that week, and I'll be sharing a video from that hike in the near future…
The song in this video is "Open Road" by Jason Shaw of Audinautix.com. He generously made this and many other instrumental songs available via a CC BY 3.0 license. Check them out! And as always: thank you, Jason!
Other videos from my recent Arizona trip:
Blood Moon (Supermoon Lunar Eclipse) – In Another Minute (Week 283)
Tucson (Arizona) – In Another Minute (Week 284)
Desert Sunset (Arizona) – In Another Minute (285)
Saguaro National Park (Arizona) – In Another Minute (288)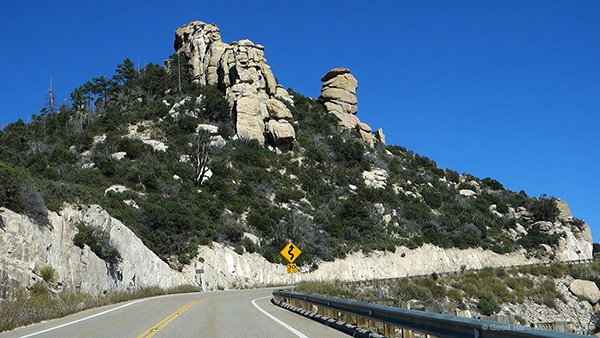 You can look at more photos from this video shoot on my personal blog: Photos from Catalina Highway, Arizona