Erica Stoltz is a musician, sound engineer (live sound mixer), educator, social activist and all-around amazing human being. I feel honored to be her friend. This week, she came to Colorado, and we recorded this quick interview before she traveled back home to Brooklyn.
Erica Stoltz grew up in Brooklyn, New York, and is the daughter of a French father and an American mother. I've had a friend-crush on her since the first moment I saw her, which only grew when I overheard that tattooed metal chick on our Brooklyn block speaking in French. That she's the one that encouraged me to become a runner (by taking me along to Prospect Park on her runs) is just one of many beautiful key facts that tie us together. The kindness and generosity she has shown me, especially in tough times, goes far beyond what I've been able to offer her. I hope I can live up to it one day.
Her mother, Bette Stoltz, has been well-known as a community leader and social activist for many years, especially around Bergen Street. For example, you may know her as the woman who organized the Smith Street Fair – a tradition Erica continued in her mother's name this year. Please take a few extra minutes and check out the video Erica made about her mother: Thousands of Individual Conversations.
Erica is an incredible singer and bass player. I'm not just saying this, she truly is! She's been part of several outstanding bands, like Lost Goat, Amber Asylum and Dirty Excuse. Currently, she plays with drummer Nathan Honor and guitarist Jeremy Sosville in the heavy metal trio Sanhedrin. You can purchase their first cassette (+ digital download) on the Sanhedrin bandcamp page.
Yet, that's not all. Erica is also a social activist and educator who is a poster child for "trying to make the world a better place." Because she believes that education is the best method of bringing positive social change and help others, she is currently transitioning from being a live sound mixer to being an educator.
She initiated the non-profit Project Sound System, which states as its mission: Project Sound System (PSS) is a FREE workshop empowering teens with skills, training, and work EXPERIENCE through learning the 'ins and outs' of setting up and running a DJ rig and SOUND system. She also currently teaches at CUNY New York City College of Technology (City Tech).
Erica is not only a dear friend to me, but she has also brought significant positive change into my life. She is a big inspiration to me – and probably to many others. So, I won't apologize for this gushing post – she deserves all the admiration and praise and much more.
The photograph of Erica performing is by Alan Rand, who has taken many very impressive photos of musicians. The Sanhedrin band picture was taken by Suzanne E. Abramson. The photo of Erica at the soundboard comes from the Technical Artisans Collective and the one of her teaching from the Create Collective. Thank you all for leaving a trail of Erica photos online.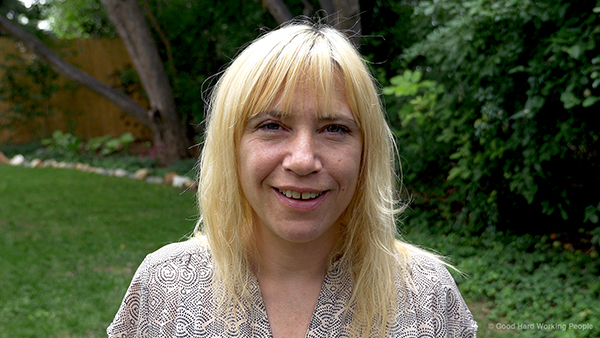 Save
Save
Save
Save