Visiting Rio de Janeiro at the beginning and again in the middle of my 3-week Brazil trip was amazing. For good reason, the 6th largest city in the Americas is part of the UNESCO World Heritage Site named "Rio de Janeiro: Carioca Landscapes between the Mountain and the Sea."
If I had to sum up Rio in one phrase, it would be: city of contrasts. Rio de Janeiro offers amazing vistas of mountains, bays, beaches, the Atlantic Ocean, contrasting architecture, a surprisingly different style of street art and graffiti, delicious (though greasy) seafood, tasty drinks, friendly strangers, the threat of theft, music, costumes, colors, hot temperatures, a lot more clouds and rain than expected and the lively Brazilians that will dance in the rainy streets anyway.
This was one of the most difficult videos to edit. How do you squeeze about a week of Rio into one minute? Pretty impossible. I tried. I will certainly publish a few more videos and an extended version (on YouTube they'll be on my LuciWest channel).
In this video you'll see: Sugarloaf Mountain, Christ The Redeemer, Favelas, street art in Santa Teresa and Cosme Velho, an inner city chicken, the church at Largo do Machado (where you can get amazing Lebanese food in the small mall), Botafogo, the creatures and beaches of Ipanema and Copacabana, a passion-fruit Caipiroska and pre-Carnival revelers outside our home-away-from-home the Devassa Brewery in Ipanema.
Yes, I would wholeheartedly recommend a visit to Rio… and they sell umbrellas and bikinis everywhere, in case you forgot to pack those.
The music is "1 x 0" by Pixinguinha and Benedito Lacerda in a recording from 1941. It is in the public domain.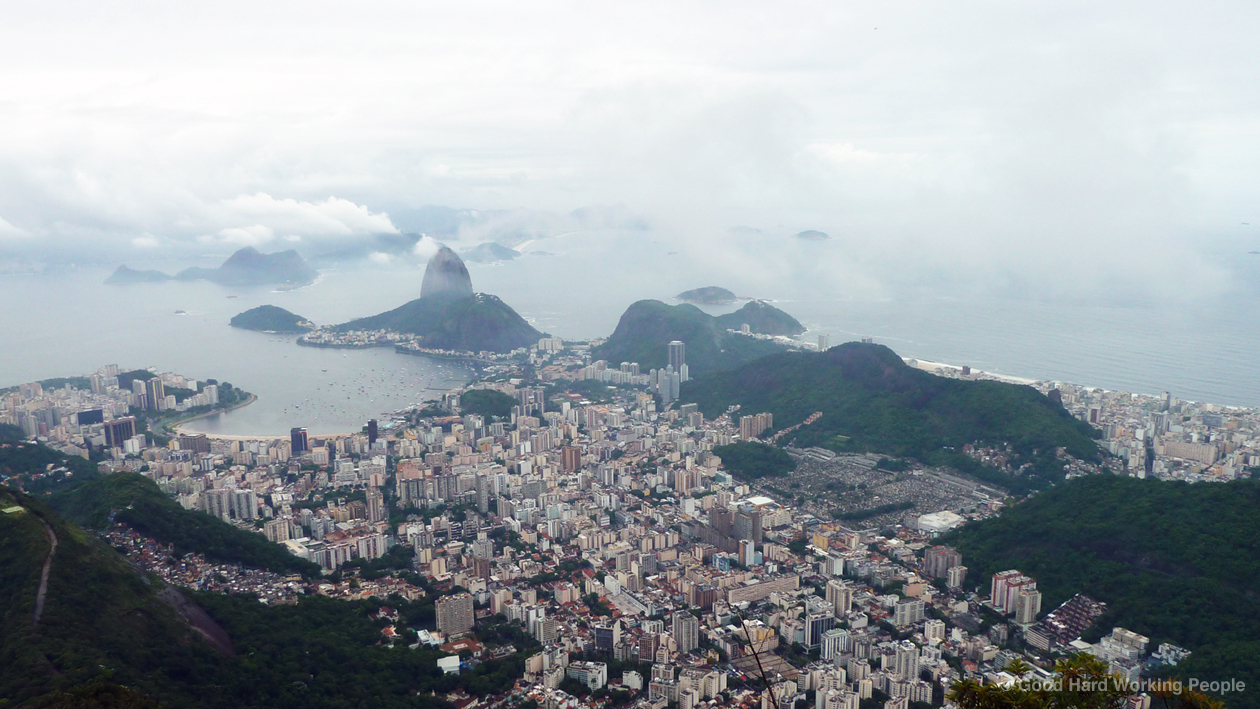 A selection of Instagram photos I took in Rio de Janeiro on my personal blog: Rio de Janeiro on Instagram
You can look at more photos from this video shoot on my personal blog: Photos from Rio de Janeiro
Save
Save
Save
Save
Save
Save
Save
Save
Save
Save
Save
Save