Come Along On A Trip To...
Latest Videos
The Riverbend Ponds Natural Area in Fort Collins is just one of many oases found within the city limits. But this one is one of my favorites. Riverbend Ponds Natural Area hovers on…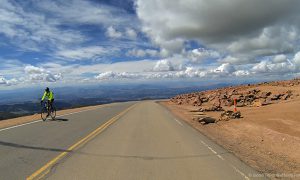 This Pikes Peak Highway Time-Lapse video shows the complete drive down 16-mile Pikes Peak Highway – from the Pikes Peak summit at 14,115 feet (4,302.31 m) to the road entrance at about 8,000 feet….
The Riverbend Ponds Natural Area in Fort Collins is just one of many oases found within the city limits. But this one is one of my favorites. Riverbend Ponds Natural Area hovers on…
Homer, Alaska, is a fishing village and tourist hot spot at the southern tip of the Kenai Peninsula. While it has only about 5,000 permanent residents, it has quite a few nicknames: "Halibut…
Homer, Alaska, is a fishing village and tourist hot spot at the southern tip of the Kenai Peninsula. While it has only about 5,000 permanent residents, it has quite a few nicknames: "Halibut…
The Mauerpark (Wall Park) in Berlin, Germany, is the place to be on a Sunday – if you like people watching, flea market shopping, outdoor drinking, street musicians, street art, karaoke and hanging…
The Staten Island Ferry is one of the best New York City tourist attractions and locals' excursions – besides providing necessary public transportation between the boroughs Staten Island and Manhattan. First of all,…