Photographer Zoë Noble and writer James Glazebrook are a couple of talented, hard-working, adventurous, caring, funny, interesting and interested (!) friends living in Berlin. Recently, I featured the charming expat couple in my In A Minute Portrait video series: Meet Zoë Noble (photographer) + James Glazebrook (writer) – In A Minute Portrait (352)
One minute is hardly long enough when it's an interview with one person. But with two people, it became clear almost immediately that I would need to publish an extended version of our interview as well. And now here it is…
In the post for the 1-minute video, I already wrote quite a bit about Zoë and James. But here are a few quick facts about content in this video and several links to more information:
All the stunning photographs in the video were taken by Zoë Noble. You can see more of her work as a photographer and retoucher on her website ZoeNoble.com. (A quick note about how the photos are displayed in the video: Zoë's original photos were taken in the 3:2 aspect ratio. Since the video is in 16:9, I took the liberty to crop the top and bottom of the images.)
The pictures of all the Geordies were probably taken by other Geordies. Thanks for capturing the moments.
The "silent movie era footage" of Berlin is from my video "1920s Silent Movie – In A Berlin Minute (Week 67)" – shot in 2011.
A special thank you to Kate Wirth of the Sole Satisfaction blog for allowing me to use her Childfree Portrait photos in the videos.
To learn more about Zoë Noble's Childfree Portrait project and apply to participate, check out this post: Childfree Portrait Project — Call For Subjects.
James Glazebrook's medium blog features intriguing posts about their travels, tips on writing, and views from a British expat living in Berlin, among other thoughts.
Currently dormant, but certainly not forgotten: Zoë and James' uberlin blog. There you will find great articles and photographs featuring Berlin, expats, creators and dogs. Check it!
Random thoughts about the company James works for: Basecamp. I recently read the post "Employee benefits at Basecamp" written by the company's CEO Jason Fried. I was very impressed and even moved by the benefits themselves and by the presumed ethics and values of the company's owners. Having myself worked location-independently for the company simpleshow for several years, I appreciate the benefit of working remotely. But all the other benefits that Basecamp offers in addition make me think that this must be one of the best companies to work for. It also gives me hope that there are business owners that don't just focus on the financial bottom line, but also care to make life and the world better for other people. Well done, Jason Fried and company!
Last thought: Newcastle Brown Ale was my favorite beer in film school. It was one of the few import beers you could get in Tallahassee, Florida. For my 25th birthday party, we had a Newcastle keg – making it one of the fanciest parties of the era. Cheers!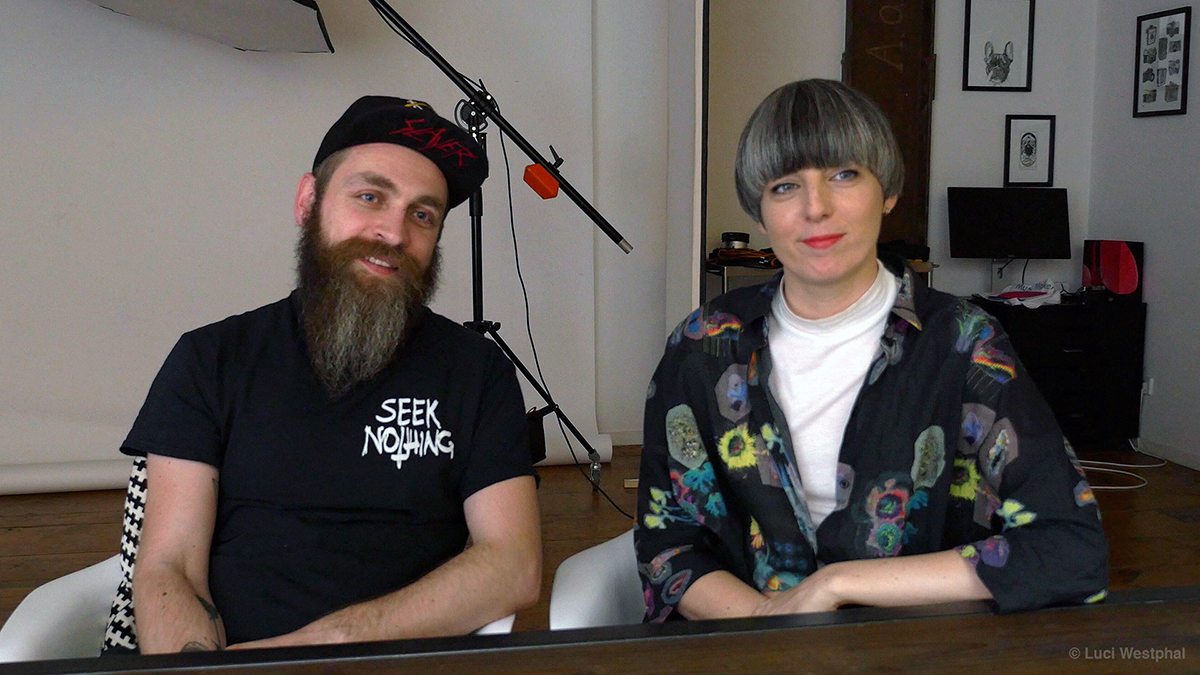 Save
Save
Save
Save
Save