The town of Tulum, Mexico, on the Caribbean coast of the Yucatan Peninsula is the perfect vacation spot if you like sunshine, beach, ancient ruins, good food, good drinks, nearby cenotes, iguanas and small hotels. I do!
If you're looking for big resorts and all the amenities of that sort of vacation, Tulum is not for you.
This video is an extended version of the 1-minute video "Tulum (Mexico) – In Another Minute (Week 261)" – which I published last year. If you want to know more about Tulum and my experience there, please check out that post.
The song in this video is "Nice and Easy" by Jason Shaw of Audionautix.com. He has made this and many more songs available via the CC BY 3.0 license. Thank you for all your great (and free) music, Jason! I keep coming back for more…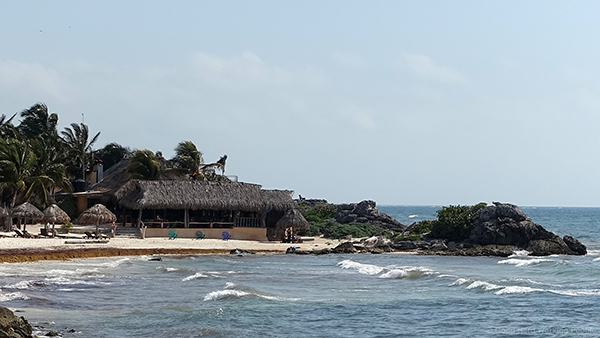 You can look at pictures of Tulum and the surrounding area in the In Another Minute 2015 Flickr album and on my blog: Photos from Tulum, Mexico.
More videos from my trip to the Yucatan Peninsula and the Riviera Maya:
Chichén Itzá – World Wonder (Mexico) – In Another Minute (262)
Sian Ka'an Biosphere Reserve (Mexico) – In Another Minute (263)
Gran Cenote (Mexico) – In Another Minute (265)
Cobá Mayan Ruins (Mexico) – In Another Minute (312)