Four days of relaxation, socializing and music: Judith and I went on a road trip to the Haseldorfer Marsch, St. Peter Ording on the North Sea, back to Haselau and on to Hamburg for the street fair at Münzplatz in Hamburg (followed by a night on the Reeperbahn and fish breakfast at the Hamburger Fischmarkt).
Altogether we drove for 999.9 kilometers, but I only recorded the 888.8 mark…
Wish we could do it all over again this weekend!
The chilled song is called "Always Makin' Me Blue" and was written and performed by Jason Matherne of Goonygoogoo Productions.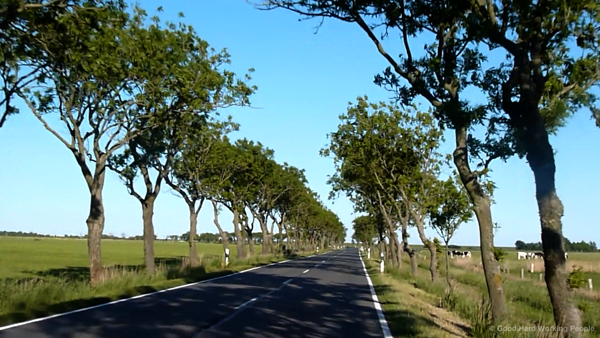 Save